Discover the Surinam outback, pristine nature, authentic villages, rapids, wild waterfalls, massaging jacuzzis.
Galabi sea turtles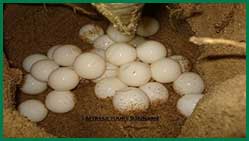 The protected Galibi nature reserve is located in the mouth of the Marowijne River on the Atlantic coast. The inhabitants of this area, Carib Indians are living in the two villages Christiaankondre and Langamankondre just south of Galibi. All well before 1500 there were Carib villages on both the Surinamese as the French side of the river. The villages give a good picture of the living conditions of the indigenous (Indian) peoples in Suriname.
Around the scattered homes are planted fruit trees and crops such as coconuts, cotton, red pepper, cashew nuts and soursop. The facilities in the two villaes today are good. There is electricity, running water, a school, a church and first aid center, a radio transmitter and a small ice factory.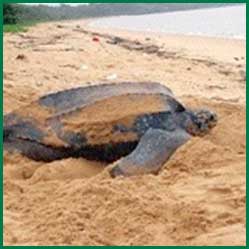 The breeding beaches of Galibi and Matapica in Suriname are the main areas of sea turtles (the oldest living reptiles) in the world. In the period February-July you can see here four types: the Krape, the Aitkanti, the olive Ridley and Hawksbill (Leatherback). Collectively, these types are making a 40,000 nests per year. The Turtle Beach is just an hour's boat ride from the village in the Galibi nature reserve.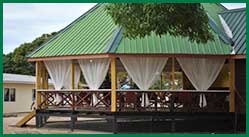 Day over you will visit the indian village with your guide. Outside of the nesting season Galibi is a particularly attractive place to relax and enjoy the peace and the view over the Marowijne River. You will go to the sandbanks in the Marowijne River and you can take a mud bath there. The view of the early sunrise is breathtaking The second day you will make a trip to Saint Laurent to visit the market and the museum of Papillon.
Book a 2-day trip at anneketrips@live.com € 185 p.p. all-in (incl.entrance museum Papillon) at the beach accommodation. €145 p.p. all-in in a local accommodation in the village, 5minutes from the beach.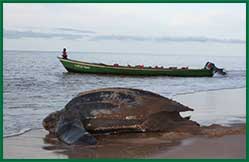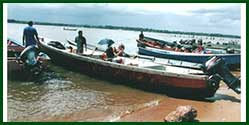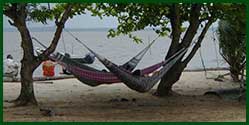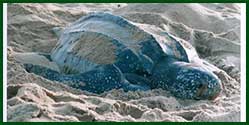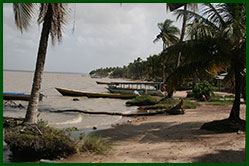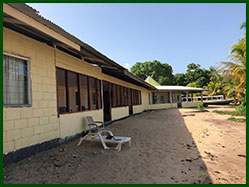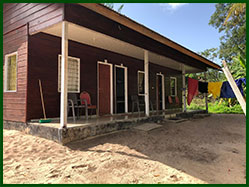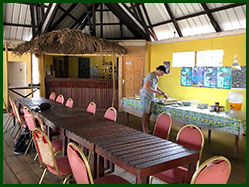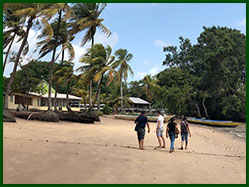 Due to inflation, all prices are available on request