Discover the Surinam outback, pristine nature, authentic villages, rapids, wild waterfalls, massaging jacuzzis.
Sunset & Dolphins Trip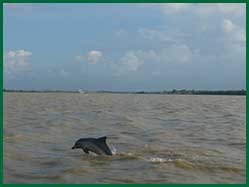 During this three-hour Sunset & Dolphins trip you can enjoy a drink and a breath of fresh air and enjoy the magic of an encounter with dolphins.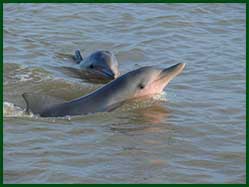 We leave to 16:00 hours from Leonsberg, located on the Suriname River, with a traditional Surinamese tent boat to the mouth of the Commewijne River looking for the dolphins. While enjoying a (alcoholic or non-alcoholic) consumption courses we made our way towards the mouth of the Commewijne River. While we enjoy the wind and the environment detects Captain Moen the horizon looking for the dolphins. Moen has built up its expertise in the field of dolphins in the 15 years that he has to do with these animals. He sees they often long before someone else they can find. Sometimes the dolphins curious nearby and if you see their little eyes shine in passing just above the water surface is chances are they want to play. And play they can. It looks like they have a lot of fun in additional to unexpected places, just as all cameras the other way.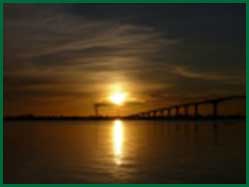 After we have seen the dolphins extended we sail slowly to plantation Johan and Margaretha, while parrots fly overhead and sabaku's (herons) us from the mangroves. On a wooden terrace on the river we enjoy the quiet atmosphere, where at the end of the working day the local residents also relax a bit. It seems as if time has stood still here. You will, depending on the season, enjoy a variety of local snacks like a delicious freshly baked baka bana (banana) or a loempiaatje. While the children about the dirt race track, the residents with their mopeds and to drive away, and the men's fishing and their well deserved beer on the river bank, you will taste a piece of Suriname that you forget the hustle and bustle of the city as a whole.

After a walk through the village, as the sun slowly goes down again on Board of our boat. While enjoying a snack and a drink, a cozy music and what mood lighting we enjoy the sunset and are continuously changing colours. Three hours after we left we relax again in Sardinia. You have the feeling that you're been away a day.
Book a day trip at anneketrips@live.com for €27.50,-p/p complete.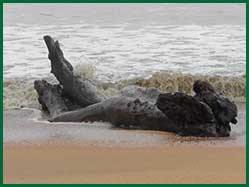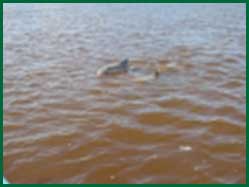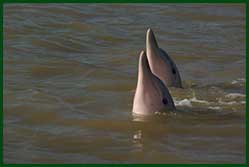 Due to inflation, all prices are available on request