Discover the Surinam outback, pristine nature, authentic villages, rapids, wild waterfalls, massaging jacuzzis.
Brownsberg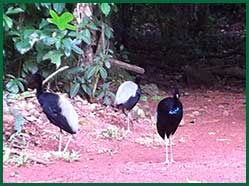 Brownsberg is an ideal trip for anyone who wants to get a good impression of the Amazon jungle without having to travel too far inland. A natural park on a few hours ' drive from Paramaribo. At the tour to the 12,000 hectares of natural park Brownsberg makes you in just 1 day knowledge with a large part of the range of flora and fauna that the Suriname rain forest has to offer. Perhaps, under loud roar of the monkeys, you are making walks to idyllic waterfalls and mountain streams and enjoy magnificent views of the tropical rainforest and the Brokopondo reservoir. Beautiful views of the forest and the Lake, starting from the mountain climbing, scrambling and enjoy the beautiful waterfalls and creeks. Who listen carefully, hear a monkey; who pay attention, can even see one swing! On 500 meters altitude is the Mazaroni plateau with a unique view over the mountains and the Van Blommenstein reservoir. The view on the mountains with her impressive foliage seems to be a painting with many green shades. Activities on a tour to be done are hikes to waterfalls through jungle paths, animal spotting, disclosure of the environment and bio-diversity.
You have the option to take a shower under waterfalls. The hike to the Koemboefall, Leo- and Irene Fall are the most visited places on the Brownsberg aswell as the Mazaroni plateau for excellent views of the tropical rain forest and reservoir.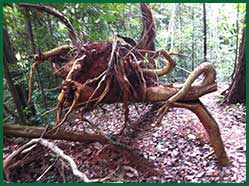 Book excursions at anneketrips@live.com from €60.00 all-in p.p. including transport, coffee, tea, water, snacks and lunch.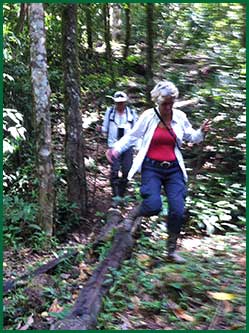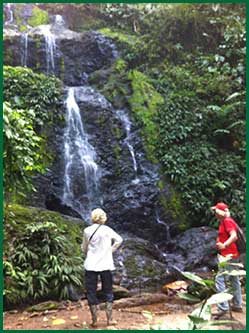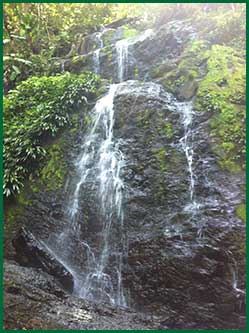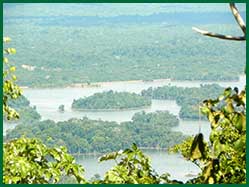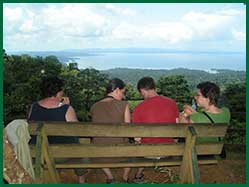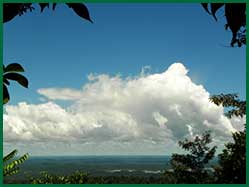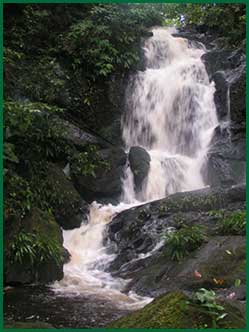 Due to inflation, all prices are available on request