Discover the Surinam outback, pristine nature, authentic villages, rapids, wild waterfalls, massaging jacuzzis.
Boat trip Commewijne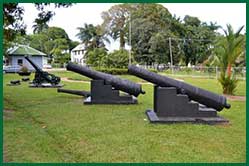 The Commewijne district is located directly East of Paramaribo on the other side of the Suriname River. Visit different villages, which used to be sugar, cocoa, coffee and cotton plantations who had their glory period. To protect the thriving plantations and the hinterland, and at the same time as support for the Fort Zeelandia, there are a number of military posts and forts built. In 1734 the foundation stone was laid for the construction of the fort Nieuw-Amsterdam. The fort is built on an Earth Foundation with a five-pointed structure and has as many bastions. Since 1968, the fort now used as open air museum and the buildings act as administrative centre.
The channels and the picturesque locks, the remains of the old plantation houses and some of which are still inhabited, are the silent witnesses of the once dynamic Commewijne district. Currently, local fisheries, animal husbandry and some minor plantations are the main activities of the Javanese and Hindustanis, descendants of contract workers, in Commewijne The plantation Frederiksdorp is restored, from the officer's houses in some hotel accommodations and the former prison into a restaurant.
In the meantime there is now also a wellness resort with luxury accommodation created. Incl. Swimmingpool.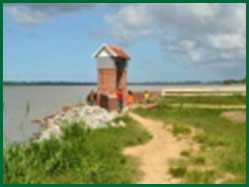 The top attraction of Commewijne is the river cruise with a local boat or sometimes the Rivercruise Mi Gudu, a luxery tour boat, highlighted by visit the Fort New Amsterdam, plantations Rust&Werk, Johanna&Margaretha and the restored plantation Frederiksdorp . We take lunch at Frederiksdorp and there are drinks and snacks on the boat . At the way back we look for dolphins and red Ibis birds.
Book a 1-day bout tour, historic rivercruise experience, at anneketrips@live.com. E 65 p.p. all-in. Or go for a bicycle trip with or without guide.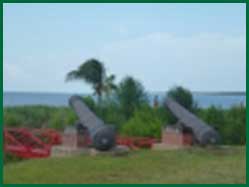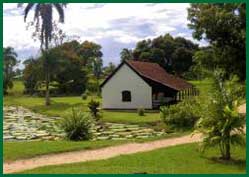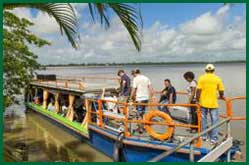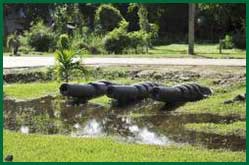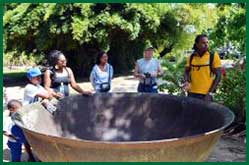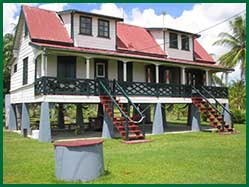 Due to inflation, all prices are available on request