Discover the Surinam outback, pristine nature, authentic villages, rapids, wild waterfalls, massaging jacuzzis.
Warappakreek/Bakkie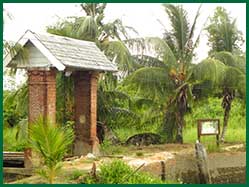 Boating through the colonial history of Suriname.

Experience an exciting day trip along old plantation fields, through awesome mangrove forests up to the rugged coast line of Suriname. A varied trip full of colonial history and pristine nature. A must do for every bird watcher, history and nature lover visiting Suriname.
We leave Paramaribo by bus for a lovely trip to a village called Alkmaar. From Alkmaar a boat takes us across the river Commewijne. After about 50 minutes we reach Bakkie plantation. We take a walk on Bakkie where you can see the recently planted botanical garden.The guide will tell you everything he knows about the various herbs and medicinal plants they grow there. We also pay a visit to the Bakkie museum. After visiting the museum we are going for a walk to see the old director's residence, the sluice and the houses where the contractors used to live.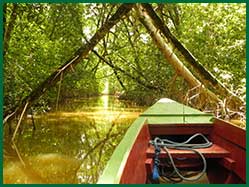 One of todays highlights is the boat trip across the Warappa creek. After the abolition of slavery the creek got out of use and silted up completely. So nature took over again. Some years ago the creek has been dredged and openend up for tourism. We sail the creek, sometimes even through tunnels of overhanging tree branches while the vegatation varies continuously. When the creek turns into the Warappa canal the scenery changes dramatically. In the 17th century this canal was dug by slaves.
Here we can enjoy a grandiose view over the unique Parwa landscape with its mysterous dead trees. This area is the habitat of many different bird species. The many kilometers long canal opens into the sea. Here you will find a beautiful rugged beach. On the mud banks that form at low tide thousands of birds feed.
On our way back we make a short stop on Bakkie or on Alliance where we can use the bathroom and stretch our legs before we sail back to Alkmaar and return by bus to Parmaribo.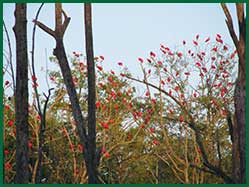 Extra information: departure time may vary from 6:00 am until 10:00 am depending on the tide. Also for this reason lunch will be served on Bakkie or on Alliance. Because of the many mosquitos in this swamp area it is recommended to wear light-colored clothing, preferably long trousers and a shirt.
Minimum number of persons: 4
Price from: € 75,00
Transport: bus and boat
nurture: lunch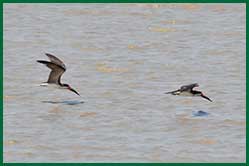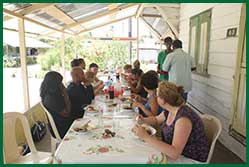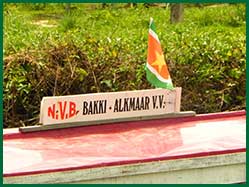 Due to inflation, all prices are available on request