Discover the Surinam outback, pristine nature, authentic villages, rapids, wild waterfalls, massaging jacuzzis.
Danpaati River Lodge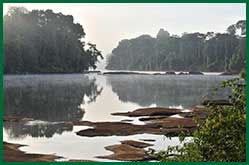 In Danpaati River Lodge you can immerse yourselve in pristine nature, discover the Saramaccan maroon culture, while your visit at the same time is contributing to the care of the local population. Danpaati River Lodge is for those who are looking for a different kind of holiday ,full of adventure, exciting jungle- and village hikes and extraordinary meetings with local Maroon population. A luxery, cosy placet o relax, even with Joga, massages and herb bath.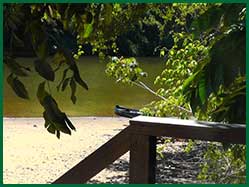 Highlights/Activities are: Exciting boat trips through the rapids, Impressive jungle hikes, Caiman spotting boat tour, visit maroon village, authentic cabanas, cultural evening.
From € 345 p.p. all-in , 3 days, private transport . Book at: anneketrips@live.com
Due to inflation, all prices are available on request