Discover the Surinam outback, pristine nature, authentic villages, rapids, wild waterfalls, massaging jacuzzis.
Kosindo and Kajana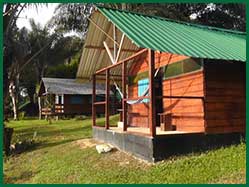 Tours Kosindo Experience Transportation
Transport plane/boat
4 days € 368 p.p.
5 days € 398 p.p.
Transport boat/boat
4 days € 273 p.p.
5 days € 303 p.p.
Kosindo River Lodge has – like almost all lodges along the Upper Surinam and Gran Rio rivers – cabins with private shower and toilet. But there is one essential difference: you're not on an 'island' here, you're not separated from the village and its inhabitants by water, you don't depend on a canoe to cross the river, no need to wait for a guide to visit the village of Kayana and the surroundings. Moreover, Kayana is situated further south of the other Upper Surinam tourist lodges, resulting in a much more authentic Marroon way of life.
Kosindo River Lodge and the original Saramaccan village of Kayana form a unity. The lodge is situated directly on the border of the Gran Rio, and Kayana adjoins the lodge. The village women do the laundry next to the lodge in the river, kids swim right under the Kosindo welcoming entrance, villagers come to buy freshly baked buns in the lodge bakery. In this part of the Amazone wood you will become acquainted with the village people and culture. Kayana and the 5 other villages, connected by forest paths, mark the end of the hunting areas and there is less disturbance by the sound of canoe engines. So there is more chance to see and hear birds and other animals. To be surrounded by the mighty Amazone jungle as well as to feel included in this friendly Saramaccan village community: that's the uniqueness of Kosindo.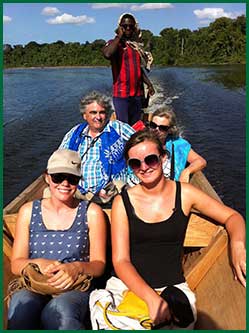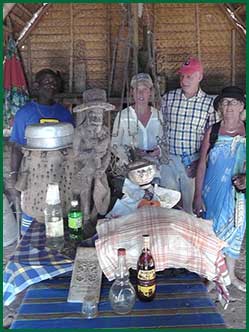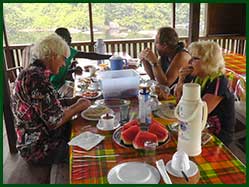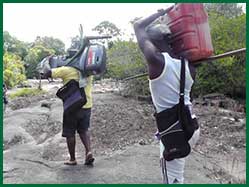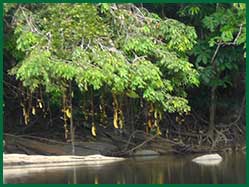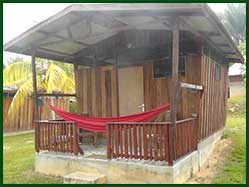 Due to inflation, all prices are available on request