Discover the Surinam outback, pristine nature, authentic villages, rapids, wild waterfalls, massaging jacuzzis.
7 days Famiri Active in Suriname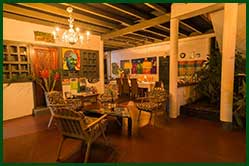 Euro 440 p.p.
This price is based on 2 persons.It is possible to book a room with private bathroom at an additional cost (if available). This promotion is valid from 1 May to 31 July 2017
During this trip you go climbing , cycling and swimming

You are staying 4 nights in Guesthouse Famiri based on double room with shared bathroom. Famiri is situated in a quiet area of Paramaribo. The stay includes breakfast, bike rental and a day swimming in a bath directly on the Suriname river surrounded by rustling palm trees in the sand. Sun beds, chairs and tables are present for a relaxed stay.

The trip to Brownsberg/ Ston- Island takes you to the top of the Brownsberg mountain by car with 4 wheel drive.. Accompanied by a guide you descent the mountain partially (appr. 3 hours) where at the end you can cool off at or below the waterfalls. Then you climb up again to enjoy the immense view over the Brokopondo lake.
Then you will be taken to Ston-island where you will stay for the night. The next morning you can hire a water bike or make a boat trip.

Not far from Paramaribo you find the beautifully restored plantation of Frederiksdorp. You get a lunch there. In the afternoon you make a boat trip through the swamps. Here is also the picnic meal. When it gets dark you can admire the giant turtles on the beach ( or their little ones).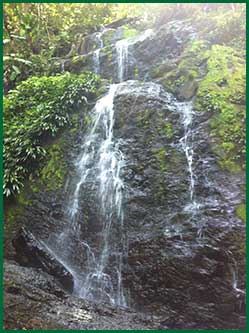 The next morning after breakfast, you can rent a bicycle for € 5 and visit a number of other plantations. You will stay until the afternoon on frederiksdorp after which you return to Guesthouse Famiri.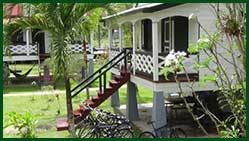 In short:
- 4 nights Guesthouse Famiri
- 1 night Brownsberg/ Ston Island
- 1 night frederiksdorp
- entrance swimming pool

For more information please visit our website www.famiri.com